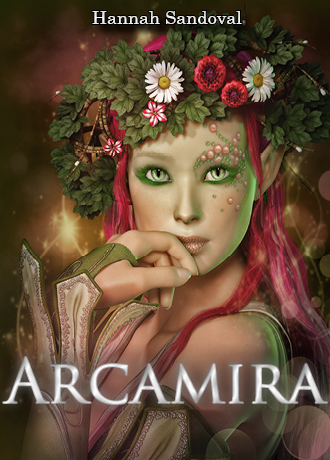 I was recently accepted to write a serialized story for the fairly new serialized literature site, Channillo. I decided to seriously rework my very first novel (written when I was fourteen) for the site: Arcamira. It's a fantasy/paranormal crossover novel in which humans and elves are pitted against vampires and werewolves (none of which sparkle or walk around with no shirt for no reason). It starts off with multiple plot lines following different characters that all eventually intersect. I have seriously revamped the quality of the language (Especially in the dialogue. My medieval-type characters were saying "crap" in the old version.) and fixed plot problems I never considered as a kid, but I have kept the plot, characters, and style of the story as close to the original as possible because I still kind of like my fourteen-year-old self and her ideas.
For more details on the plot and to read a sample from the first chapter I've posted, click here. To read the sample, click the Table of Contents tab. I hope you like what you see. Feel free to comment on the site or on here about what you thought. New chapters will be posted every two weeks.
Channillo is a subscription based site, so to read the whole thing you must have a subscription. The cheapest plan is $5 a month, and with that you get to follow up to ten different stories, so it's really not any more expensive than buying books would be. I have a membership of my own, and I've already found a series to follow myself. From the browsing I have done, they have some good stuff. Check it out and see if it's for you, and if you have a story of your own apply to write for Channillo. Writers get paid based on subscriptions and followers. After I've tried it myself for a while, I will be sure to post a review of my experience here.
I'm very excited, and once you read the sample, I hope you will be too!